Sea Beings Cape - Artist painted, edition of 10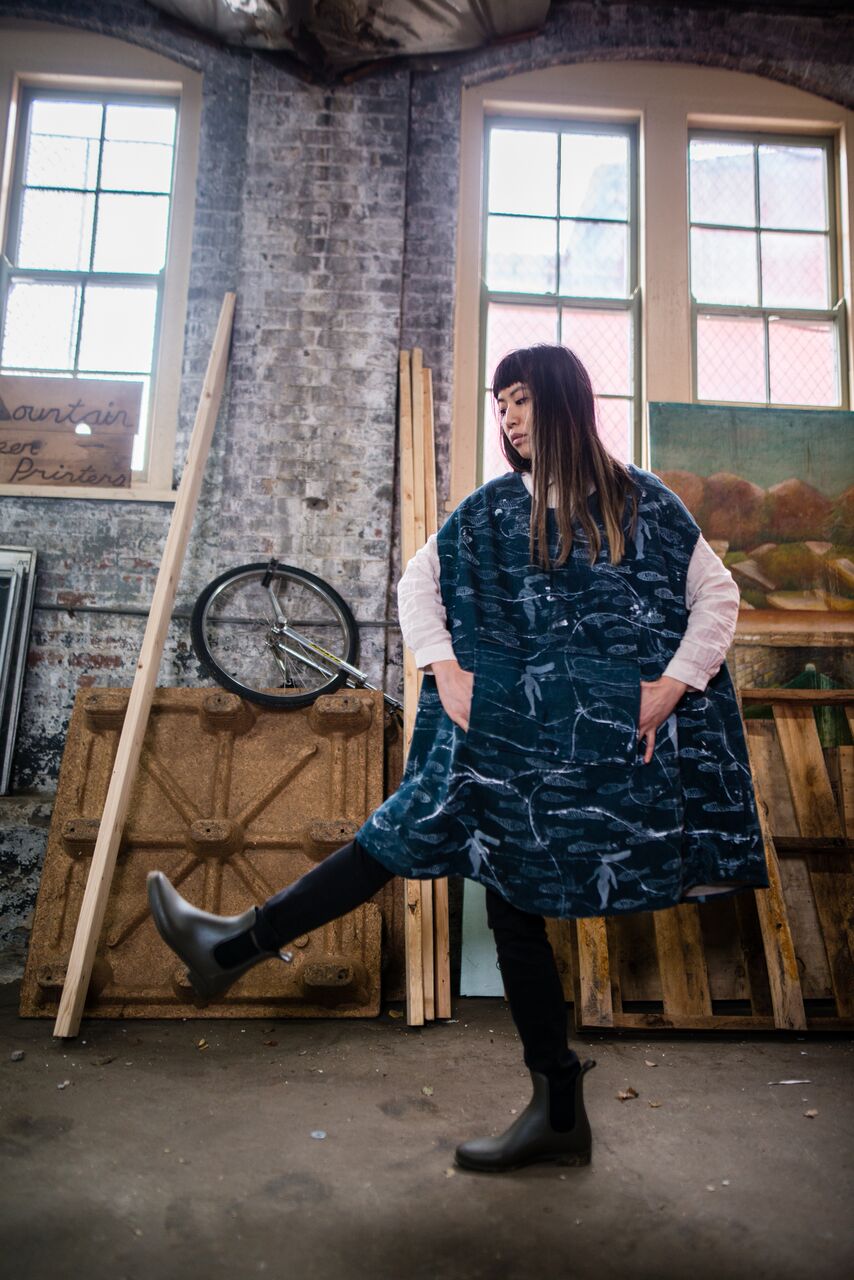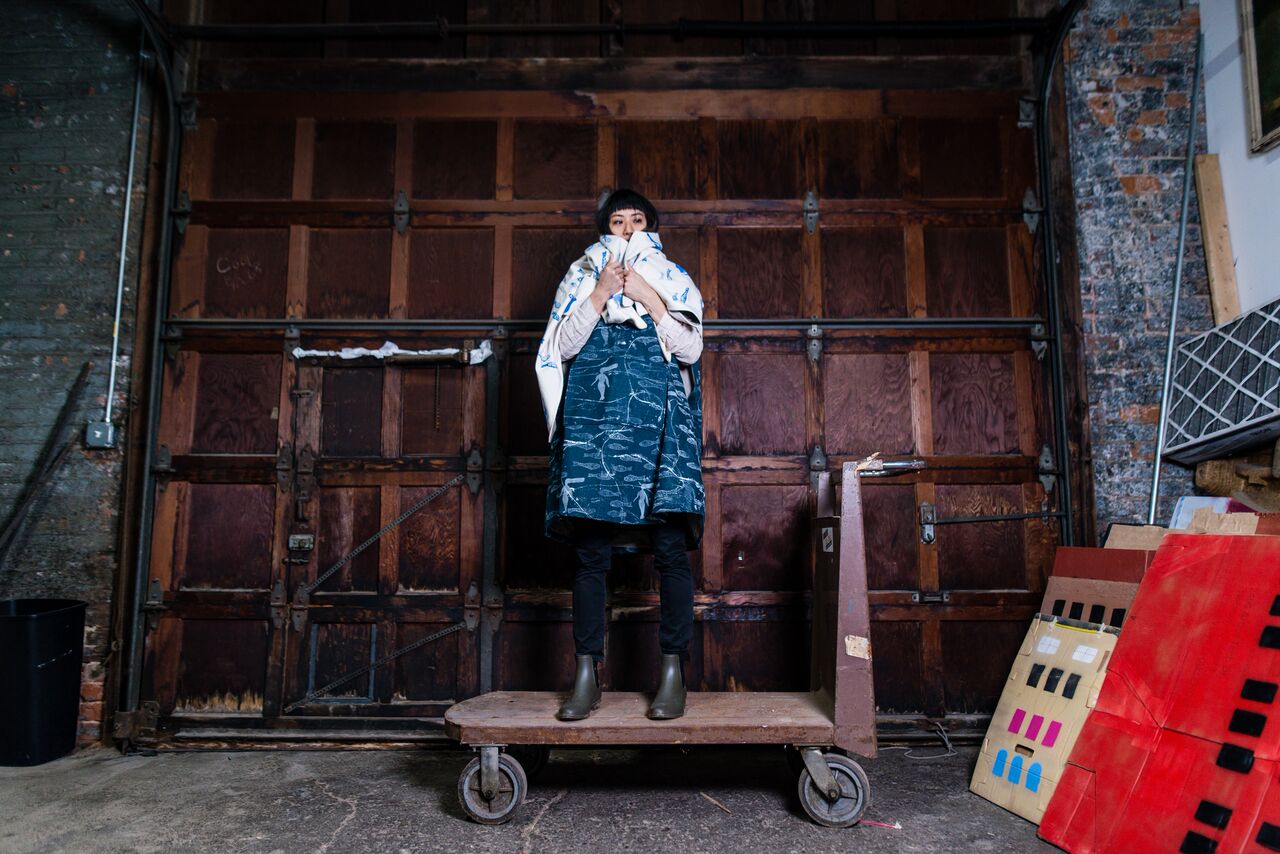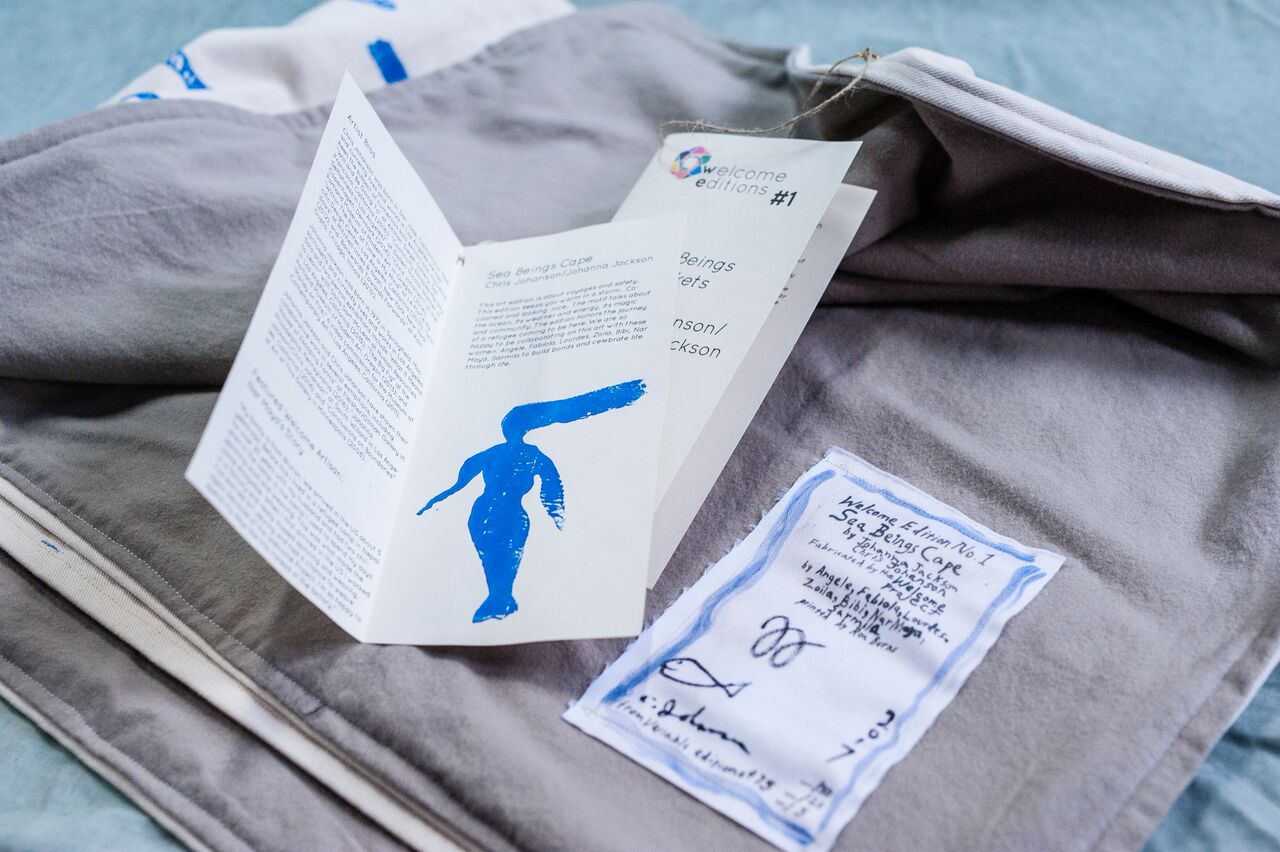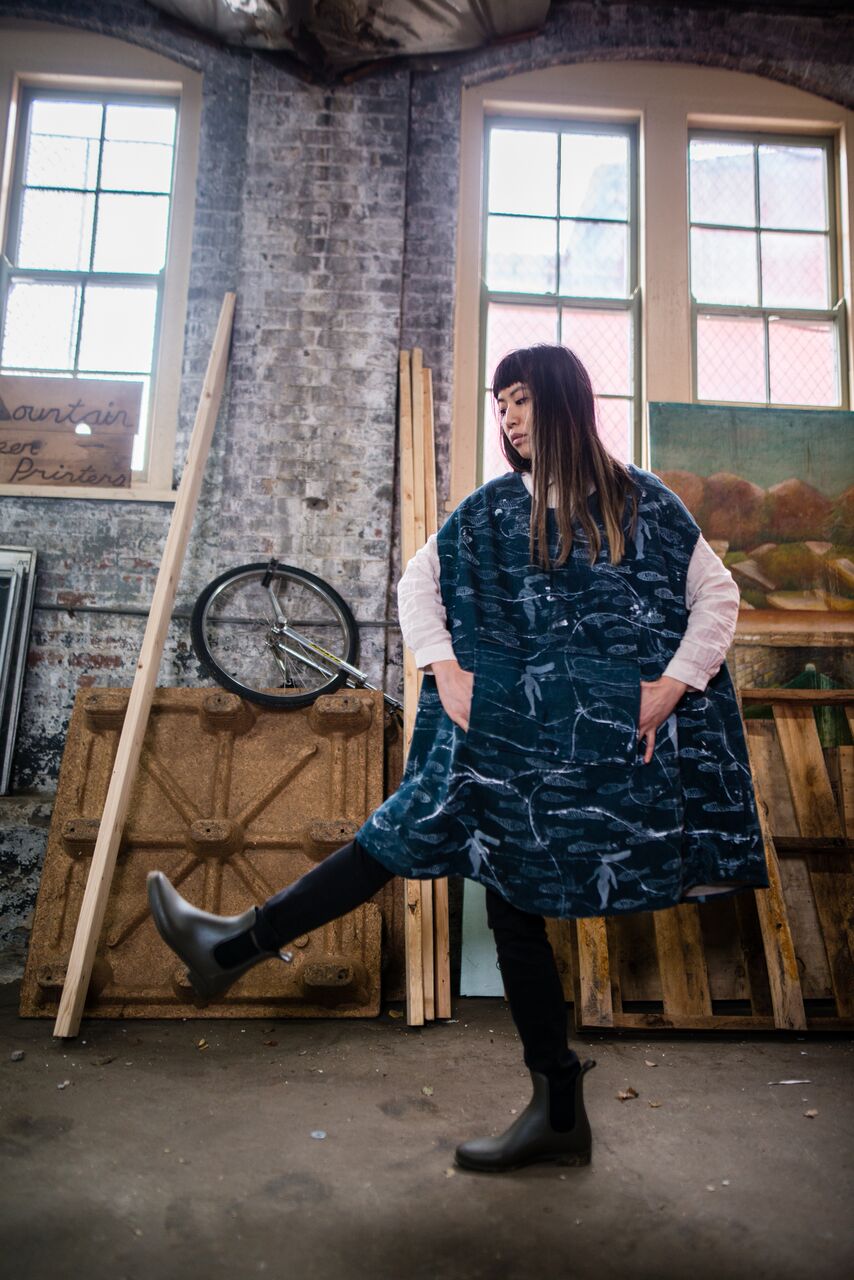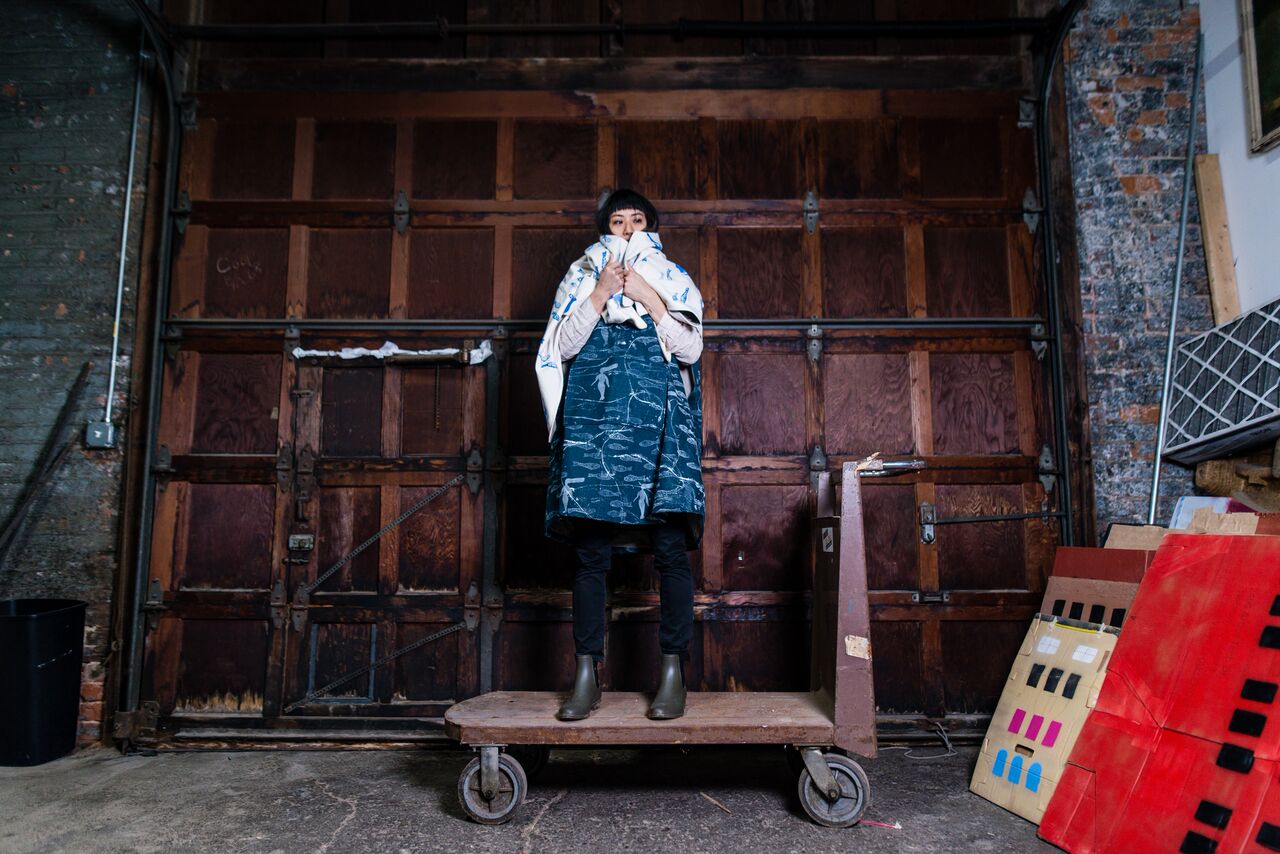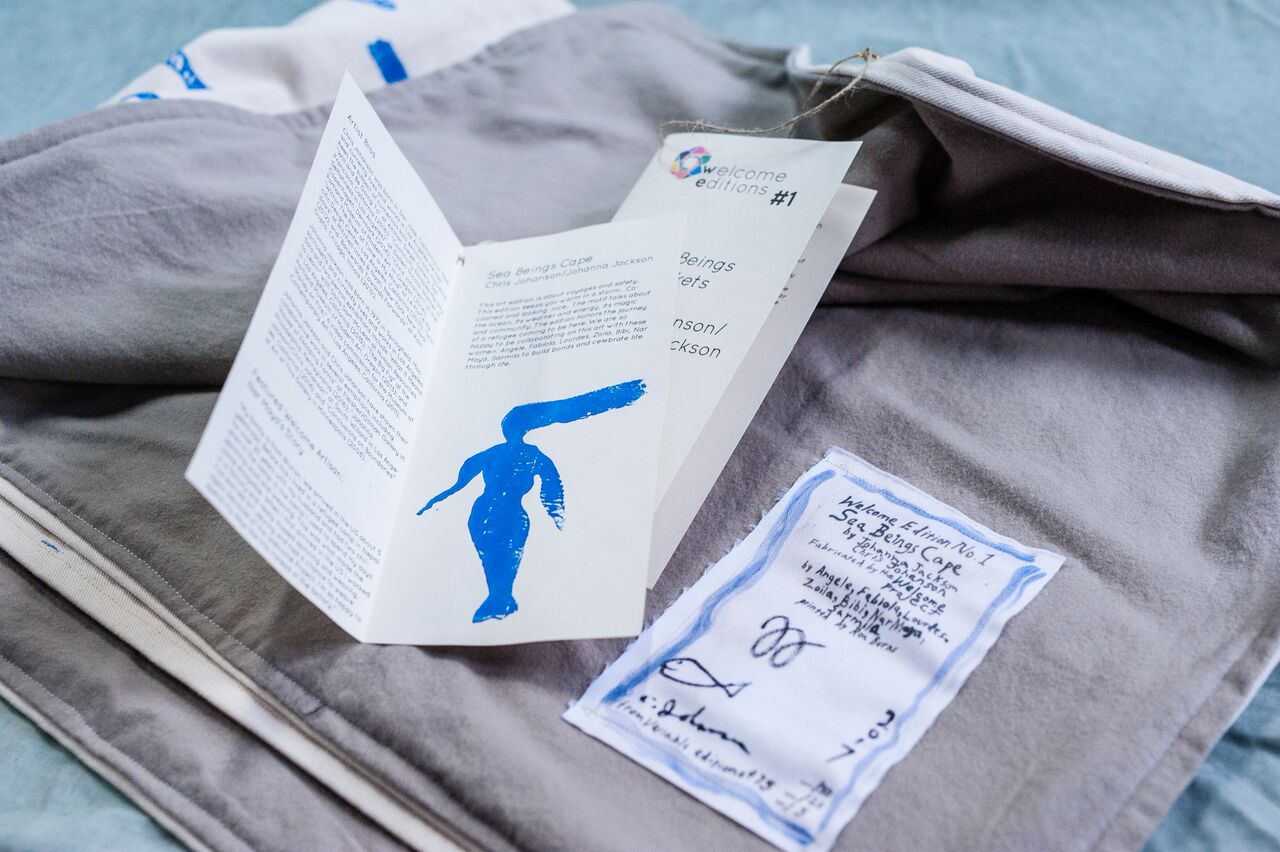 Sea Beings Cape - Artist painted, edition of 10
"This art edition is about voyages and safety. This edition keeps you warm in a storm. Cocooned and looking nice. The motif talks about the ocean, its weather and energy, its magic and community. The edition honors the journey of a refugee coming to be here. We are so happy to be collaborating on this art with these women: Angele, Fabiola, Lourdes, Zoila, Bibi, Nar Maya, Sarmila to build bonds and celebrate life through life." - Chris Johanson and Johanna Jackson

These 20 capes, after being fabricated and stamped by the women of Welcome, are each hand painted by Chris Johanson and Johanna Jackson.

Welcome Editions (WE) are limited edition art objects designed by nationally recognized artists and fabricated by the refugee and immigrant women of the Welcome Project. Often functional, affordable and always collectible, the editions appeal both to collectors of contemporary art and those seeking to support refugees. WE brings much needed employment and empowerment to local refugee and immigrant women and equally, it presents an opportunity to feature work by nationally regarded artists that is exclusive to Cincinnati. Each edition is artist-designed and then fabricated, in most instances, by the immigrant and refugee women. The level of artist involvement with the fabrication varies, but all final pieces are artist approved and signed. All profits from WE feed back into the growth of the Welcome Project.